Discover Glendale Springs: A Haven of Charming Homes, Natural Wonders, and Community Spirit – Presented by Ashe County Realty
Nestled in the heart of the Blue Ridge Mountains, Glendale Springs, North Carolina, is a hidden gem waiting to be discovered. Rich in history and offering breathtaking views, this enchanting mountain town is home to a tight-knit community that truly embodies the spirit of small-town living. From outdoor adventures and artistic treasures to culinary delights and historic landmarks, Glendale Springs has it all. Let's dive into what makes this town so special while showcasing some of the most beautiful homes for sale, brought to you by the local experts at Ashe County Realty.
      1. Embrace the Great Outdoors: Natural Beauty Abounds in Glendale Springs
Glendale Springs is a nature lover's paradise, with a plethora of outdoor activities available to residents and visitors alike. The town is surrounded by gorgeous hiking trails that meander through lush forests, past sparkling waterfalls, and along scenic overlooks. One of the most popular trails is the Mountains-to-Sea Trail, a state treasure that offers a delightful mix of adventure and tranquility.
For those who prefer water-based activities, the nearby New River provides ample opportunities for canoeing, kayaking, and fishing. Wildlife enthusiasts will also appreciate the abundance of flora and fauna that call this region home.
Ashe County Realty can help you find houses for sale in Glendale Springs that offer easy access to nature and stunning views. Imagine waking up to the sight of mist-covered mountains or sipping coffee on your porch while watching deer graze in your backyard. The possibilities are endless in Glendale Springs.
  2. A Creative Haven: Artistic Gems Await in Glendale Springs.
Art and culture thrive in Glendale Springs, where local art galleries, studios, and workshops showcase the talent of the town's many talented artists. The Ashe County Arts Council is at the heart of this creative community, hosting exhibits, events, and educational programs for residents and visitors alike.
Throughout the year, art enthusiasts can attend workshops and classes in various mediums, including pottery, painting, and photography. The annual Ashe County Studio Tour offers a unique opportunity to visit local artists' studios, gain insight into their creative processes, and purchase one-of-a-kind pieces.
Ashe County Realty can help you find homes for sale near artistic hubs, as well as properties with their own creative spaces. Whether you're an artist seeking a home studio or simply an art lover who appreciates being surrounded by creativity, Glendale Springs has the perfect home for you.
      3 Farm-to-Table Delights: Savor Glendale Springs' Culinary Scene
The culinary scene in Glendale Springs is a delightful fusion of homegrown goodness and innovative cuisine. Local restaurants and cafes pride themselves on using fresh, locally sourced ingredients to create delicious, seasonal dishes. For those who enjoy cooking at home, the town's farmers' markets offer a bounty of fresh produce, artisanal cheeses, and other gourmet delights.
In addition to its thriving food scene, Glendale Springs is also home to a burgeoning craft beer and wine industry. Local breweries and wineries offer tastings and tours, making for an enjoyable afternoon excursion.
Ashe County Realty can help you find homes for sale with gourmet kitchens, perfect for whipping up your culinary masterpieces. You might also consider properties near Glendale Springs' foodie hotspots, ensuring you never miss out on the latest gastronomic delights.
4. Timeless Charm: Historic Homes and Landmarks Define Glendale Springs.
Steeped in history, Glendale Springs boasts several well-preserved historic landmarks that give the town its timeless charm. From churches and old mills to beautifully restored homes, there's no shortage of architectural gems to discover. The Holy Trinity Episcopal Church, with its beautiful frescoes, is a must-see for history buffs and art lovers alike.
Another notable historic site is the Glendale Springs Inn, a charming bed and breakfast that has been meticulously restored to its former glory. Visitors can enjoy a leisurely stay, savoring the inn's delightful ambiance and stunning mountain views.
Ashe County Realty specializes in finding historic homes for sale that have been lovingly preserved and restored. These properties offer a unique blend of timeless elegance and modern conveniences, providing the perfect setting for a comfortable and stylish lifestyle.
      5. Community Matters: Get Involved in Glendale Springs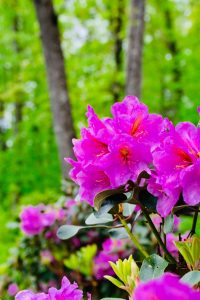 One of the most endearing aspects of Glendale Springs is its strong sense of community. With numerous clubs, organizations, and volunteer opportunities, it's easy to get involved and make a difference in the lives of fellow residents. From the Garden Club and the Historical Society to local food banks and animal shelters, there are countless ways to contribute your time and talents to the community.
Ashe County Realty can help you find homes for sale in friendly, community-oriented neighborhoods in Ashe County. By choosing a home in Glendale Springs, you're not just purchasing a property – you're joining a warm and welcoming community that values togetherness and camaraderie.
Ashe County Realty: Your Local Experts in Glendale Springs Real Estate.
When it comes to finding the perfect home in Glendale Springs, look no further than Ashe County Realty. With a team of experienced and knowledgeable agents, they possess an unparalleled understanding of the local real estate market. Their commitment to personalized service ensures that every client receives the attention and guidance they deserve.
By sharing testimonials and success stories from satisfied homebuyers, Ashe County Realty has built a reputation for excellence in Glendale Springs and the surrounding areas. Whether you're searching for a historic gem, a modern masterpiece, or a cozy mountain retreat, Ashe County Realty is your go-to resource for finding the home of your dreams.
Find Your Dream Home in Glendale Springs, NC with Ashe County Realty: The Perfect Blend of Charm, Nature, and Community Awaits
Glendale Springs, North Carolina, offers an idyllic blend of natural beauty, rich history, and vibrant culture, making it a truly special place to call home. With the expert assistance of Ashe County Realty, you can find the perfect house in this charming mountain town, tailored to your unique needs and preferences. Don't wait – start your journey toward finding your dream home in Glendale Springs today. Click here to view current listings.